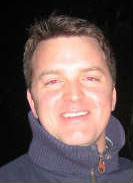 Profile Eunan Mc Kenna, BEng, PGDip CS
Having qualified from Queens University Belfast back in 1997 with a Degree in Mechanical Engineering i then worked with Nortel Networks in Newtownabby for 6 years within R&D, then toured the world for them as a systems engineer and finally spent some time as a systems architect working on next generation optical telecom's.

Always having an interest in working for myself i had in my spare time bought and renovated some properties, then renting them as a long term investment. This lead into an offer to setup a 10,000 sq ft Furniture Retail store off Boucher Crescent in Belfast, i was the Managing Director of this company and grew the business into a £1,000,000 plus turnover within 4 years. At that point i wanted to move on and sold my shares in the business back in September 2007.

For the last year i have been involved in property development and with the downturn in that industry have diversified into Energy Performance Certificate EPC provider site and an online furniture retail site www.lovefurniture.ie i look forward to many years developing both these enterprises into the best local online EPC providers and furniture retail store respectively.
I created this site to connect home owners selling and renting with certified EPC engineers. Currently this service is only provided through local estate agents or larger domestic and commercial engineering companies who have overheads that include rent, rates as well as staff and advertising costs.

My idea was to have a low cost service advertised through Google with NO OVERHEADS where i could pass all the savings on in our low price and maintain the lowest cost EPC within Belfast and Northern Ireland. All home surveys are carried out by fully qualified staff.

Please feel free to contact us to discuss any further queries that you may have or to make your booking, due to our low fixed price, availability can be limited. You can contact me directly on my mobile anytime on 07786051641 or feel free to email me directly on eunaneunan@gmail.com i am always keen to receive feed back on what you think of our service and how we can improve.

Many thanks for taking the time to read this profile and i hope to hear from you weather it be a query a booking or for a chat!